Low stock
12 Months Warranty
Free 60-day returns Free shipping
Designed in USA
*Ships from our USA warehouse
*Order Handling Time 1 Day.
Share
View full details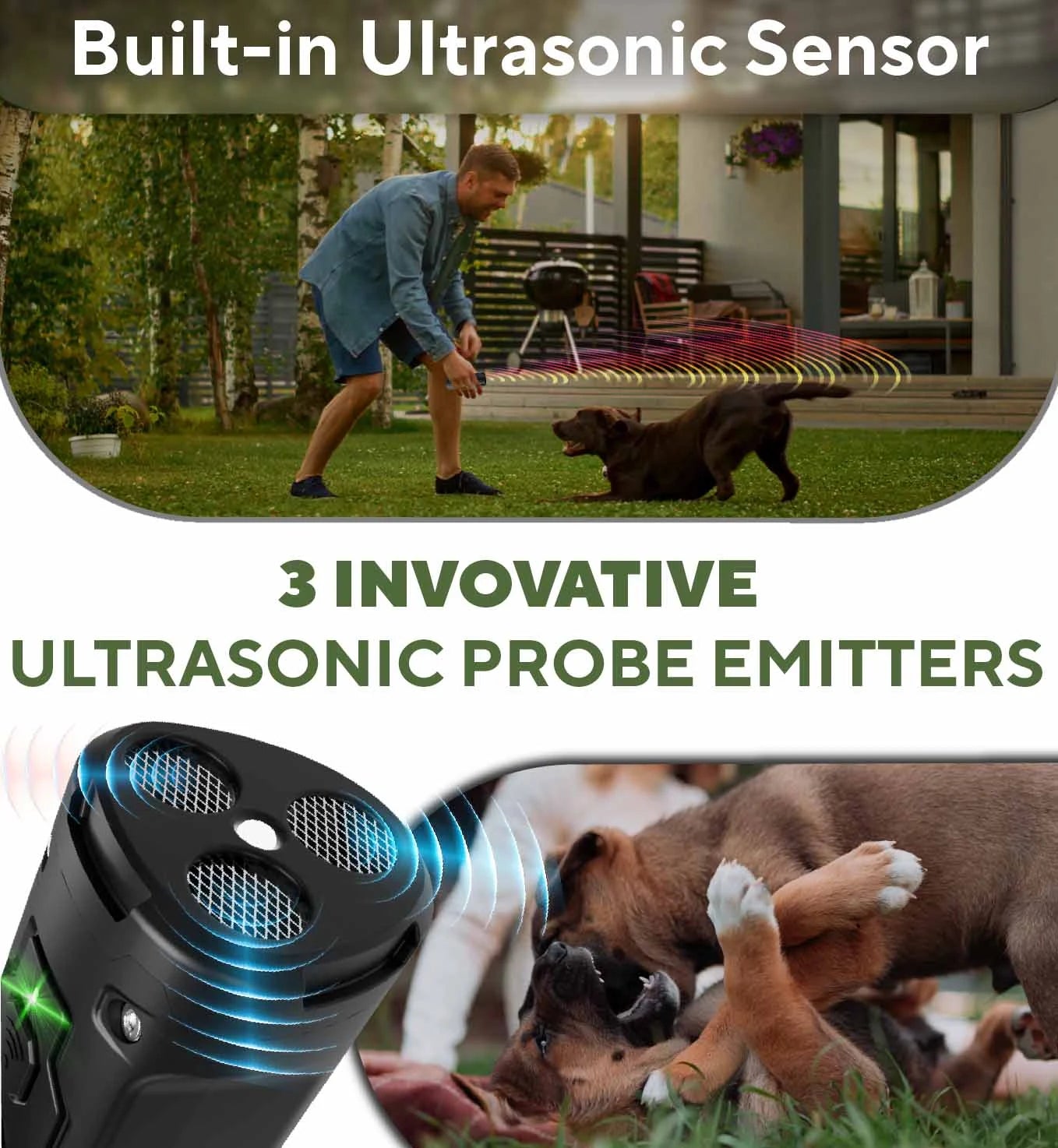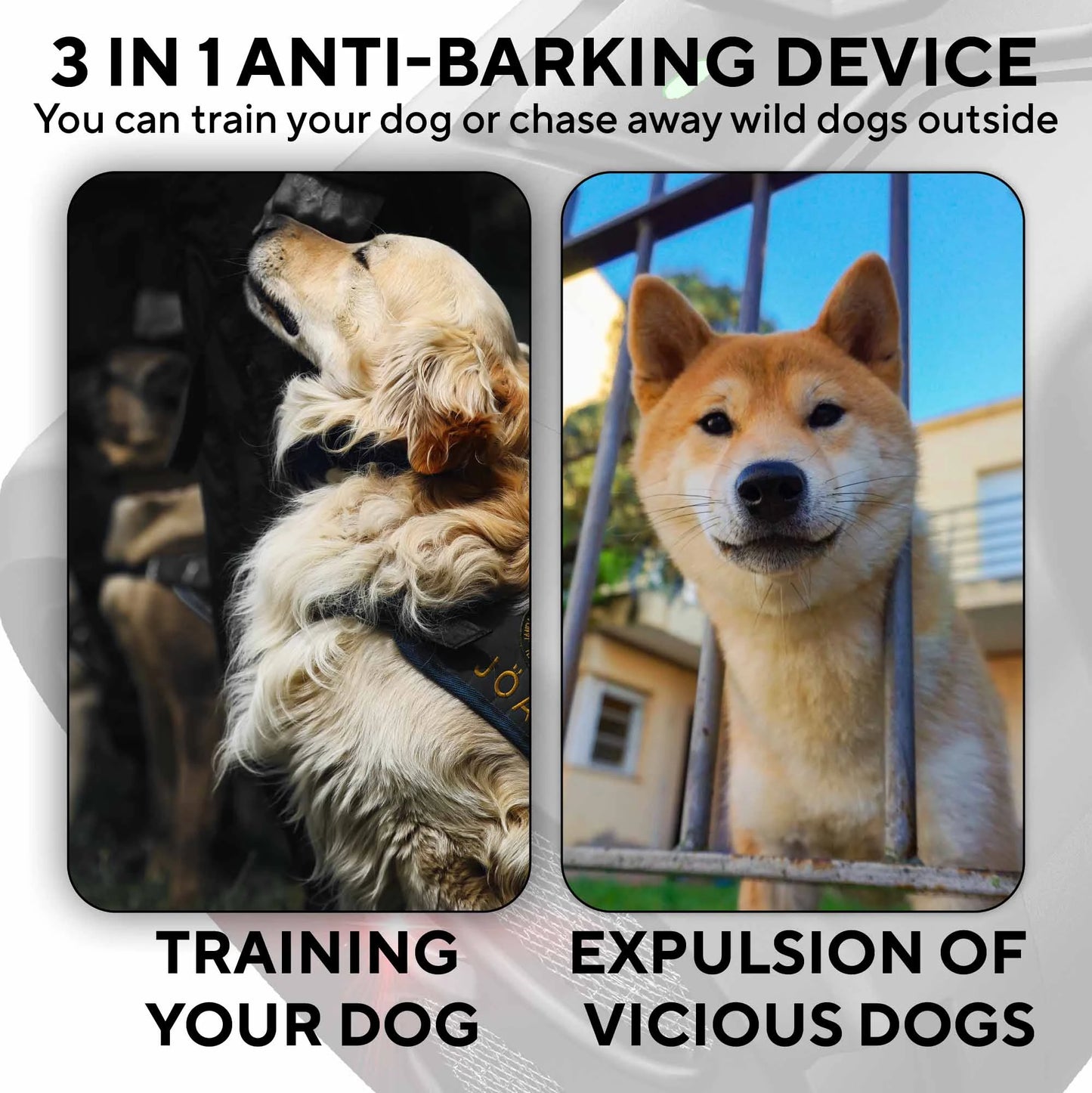 You might also like
Regular price

$99.95 USD

Sale price

$69.95 USD

Unit price

per

Regular price

$99.95 USD

Sale price

$79.95 USD

Unit price

per

Regular price

Sale price

$49.95 USD

Unit price

per
We've Got 2,000+ Raving Customer Reviews And Still Counting!
Works well
I purchased this product on a whim. We have a dog that's hard headed. He barks at the littlest sound. With this product, it stops him in his tracks and he stops barking. Wonderful product. All I have to do is point the device at him and he stops.
My best friend.
The cooler weather is here in Florida. I love to sit on my screened in porch and enjoy nature little sounds. My neighbors dogs love to come running out and back at nothing, all day! These little barking terrors love to ruin any sounds in our nature filled back yard. I purchased this in hopes to finally relax and enjoy quiet. BEST $20 I ever spent. This little blessing works!
Actually works to snap your pooch out their naughtiness
Unlike other claims this thing actually works. Whether they are jumping on you or nibbling on your hands. This snaps them out their nastiness. Point directly at them from a distance. From what I understand the sonic pulse is cruelty free. A trumped up dog whistle. I recommend only using when nothing else works as to not get them used to the sound.
Such a great product and quality
Great product and works so well!
Works great !!!
I have a 2 year old pitbull. She would bark at everything all the time.I only had to use this 2 times and she stopped barking. Now I just show it to her and she stops.
Tranquility
Hannah, my beautiful four year old Maltese is such a peaceful quiet angel, NOT! Lol! Seriously, she isn't that bad until she INSIST with her excessive yappy barking on having her treat asap, although she sees me retrieving it from the bag! Yes, I am responsible for putting up with this behavior, but I would say to myself, after all, you wanted a Maltese! Let me tell you this Barx Buddy is a Godsend! I just tap it once and it has her full attention! She stopped immediately! Now, all I have to do is show it to her! I haven't had to use the device more than 6 times in 10 days. Thank you Barx Buddy, I can't believe I have put up with this excessive barking for FOUR years!! Lol! I truly love my fur baby!
Packs a punch
First time I used it on my dog got his attention as soon as I pushed the button. Battery last for a long time.
Works great!
It works so well I bought two of them. It is a great value for the money. I put one on a lanyard to wear around my neck making it even more handy to use when necessary.
Pups hate it, I love it.
I have or had or couple of Doxi yappers. This little thing and the word quiet 90% solved that problem. I allow them to bark 1 or 2 times say the word quiet, repeat if necessary then push the button if they are still yapping. Took about 2 days. Now I rarely even use it, just say quiet and they are done. Easy to use, good quality, still on the first charge. If you have yappers get one, just be consistent and use the same word everytime.
Did not work with neighbors dog at a distance of 20' away. Waste of money!